THE ULTIMATE PORTABLE KEG TAP SYSTEM
Tap a keg like a pro then sit back and enjoy the flow!  
Shop Now
I had no idea that setting up a keg could be so fast and easy!
David
Best party ever thanks to Keg Mate!
Jack
It's like taking my favourite local brewery on my fishing trips!
GLYN
"Kegs are awesome, but tapping one is a pain in the arse..."
That was what I used to think.   To be honest, I wouldn't have even bothered with a keg if it weren't for this brilliant craft brewery that set up in town and didn't bottle their beer. They were happy to do take aways for me.... in a keg....
The Keg Mate Easy Beer Tap was invented out of necessity... I really needed an easy, compact, gas tap so I could take a keg of my new local's beer camping and was surprised to learn that one didn't exist...
Well it does now! Watch my demo below to see how easy tapping kegs can be with the Keg Mate...
TAP YOUR KEG IN FOUR FAST & EASY STEPS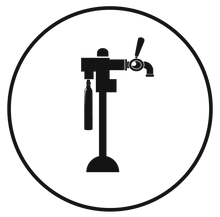 STEP 1
ATTACH SODASTREAM CYLINDER
Grab a SodaStream or other generic CO2 cylinder from your local supermarket and screw to attach it to your Keg Mate tap.
STEP 2
LOCK KEG MATE ONTO KEG
Slide your Keg Mate onto the coupler on top of your keg.  Push down the side handle on your Keg Mate tap to lock it in place.
STEP 3
RELEASE & SET GAS
Pull the pressure release valve on your Keg Mate to release any built up pressure within your Keg.  Set the gas pressure to between 7-10 PSI on the Keg Mate gas regulator.
STEP 4
POUR BEER!
Use the Keg Mate UltraTap Twist flow control to adjust the speed of your beer flow, pull the tap handle forward to pour your beer.  Enjoy!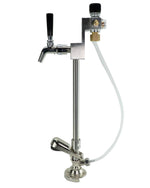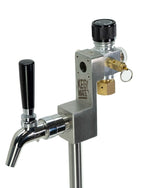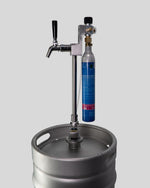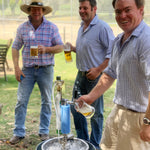 NEW STOCK JUST LANDED!  Who doesn't love a keg at a party?! Pouring your own cool one straight from the tap......
Learn more
Answers to our top 3 questions
How do you keep the keg cold?
Keg Mate was designed with portability in mind.  Have a keg line up at a party or function, take a keg on a trip or around to a mate's place!
A large ice bin on a pre-chilled keg works great in these scenarios.  Just keep the keg out of the sun, and keep the ice up.  
Remember warm beer = foamy beer!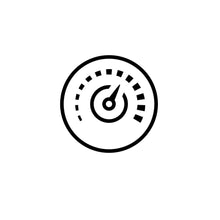 How long does a SodaStream cylinder last?
In our experience, one SodaStream cylinder will dispense at least 1 50L keg.
If you're conservative with your gas you'll go close to dispensing 2 50L kegs from a single SodaStream cylinder!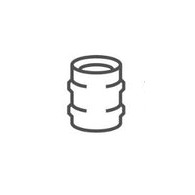 Where do you get kegs from?
Just ask your local pub or brewery. Most will be more than happy to sell you a keg, especially if they realise you have your own tapping system!
You may have to pay a bond on the keg itself to make sure they cover their costs if you don't return the empty when you're done.
Why your Keg mate is your new best mate
Wow factor
Everyone loves a keg! Give your mates something to talk about at your next social gathering with an impressive keg or two. We guarantee they'll be drooling over your next level set up!
No Waste
No one likes wasting beer!  Don't waste half your keg in the set up - just tap it right first time with Keg Mate!  Keep your keg for up to 9 months without it going stale.  And no more stubbies in the recycling bin either!!
Go Anywhere
Keg Mate's compact design means you can enjoy your favourite brew straight from the keg anywhere you like, even your next camping trip!
Get your gas, not a headache
You don't need to visit a speciality gas supplier and pay a fortune for a large bulky cylinder. Enjoy the convenience and value of swapping your gas cylinder at your local supermarket!
SIGN UP & LAP IT UP
Stay up to date with our latest product developments, events and news...